Gaidge Forms
Reduce paperwork and streamline your patient intake process with electronic forms.
Level up your intake protocol. Using text or email, send and receive patient forms electronically and securely.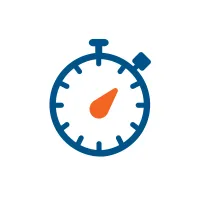 Efficiency
As part of your overall strategy for leveraging technology to gain efficiency - Forms can reduce waiting room time, increase schedule efficiency, reduce no-shows and improve your record keeping. Send via email or text to obtain health history in advance, pre-verify insurance and prepare your team with more knowledge about their appointments for the day.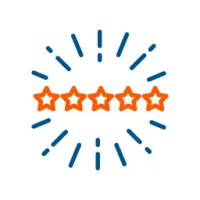 Experience
Your first opportunity to impress is with your intake protocol. Patients appreciate the convenience of electronic forms that are desktop and mobile friendly, reducing redundancy and making the best use of their time in your office. Your electronic forms are sent securely, protecting personal information, plus you can send friendly reminders to ensure everything is complete prior to the patient's arrival.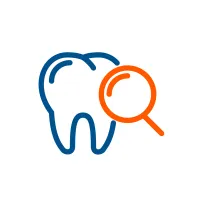 Exam
Plan your days to maximize new patient exams and optimize doctor time. Capturing information electronically, in advance, allows you to understand chief concerns, treatment preferences and more, so your doctor and TC walk in to the exam prepared. Having a quality intake system translates into a better experience from the first call and can improve your close-rate during the exam.

Ready to level up your intake protocol?

How Gaidge Forms Can Help Your Practice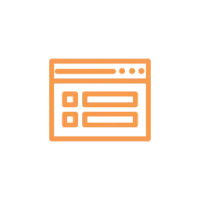 Create electronic forms for health history, consent, HIPAA, E-signatures, releases and more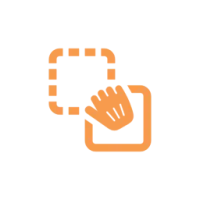 Easy to build and customize any questionnaire or signature form for your office with your branding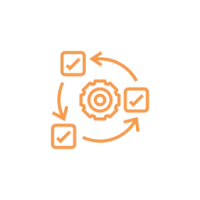 Streamline your new patient intake process with an easy to use system that integrates into your website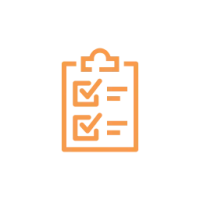 Included! Prebuilt impact360 Forms templates for Health History, Consent and HIPAA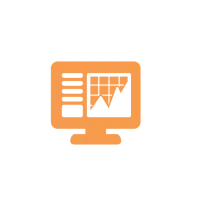 Reduce paperwork, improve record keeping, save time and money with automation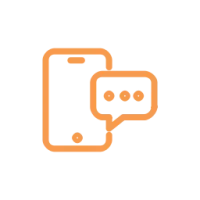 Easily send via text or email, share documents, notes and send reminders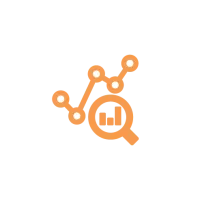 Use analytics to track completion and send reminders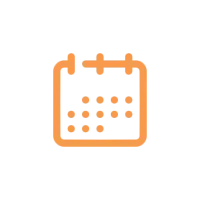 Plan your days and optimize your schedule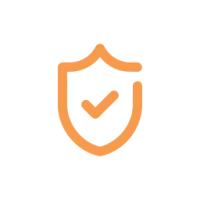 Secure client portal is HIPAA compliant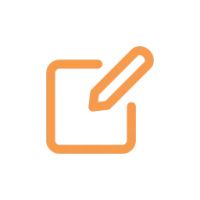 Need help creating your documents? Forms creation services are available for converting your existing forms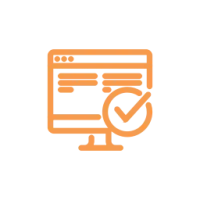 Convenient, one-stop Gaidge platform provides easy access along with all your practice analytics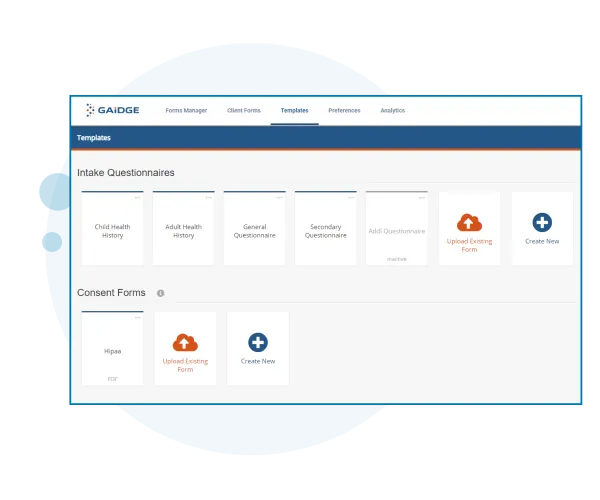 Pre-Built Templates Included
Crafted by the consultant team at impact360, your Gaidge Forms portal contains four ready-made templates. You have access to adult and child health history, updated health history forms as well as the HiPAA compliance signature form. You can customize the existing templates as well as create any form, questionnaire or signature sheet and store them here in your portal.

Learn more from a specialist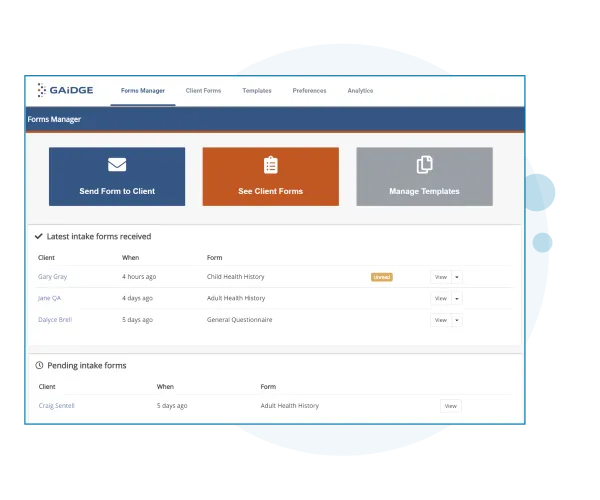 Send Securely and Track Your Activity
The Forms manager makes it easy to send intake forms directly to patients via text or email, as well as track each person's progress. Each patient will receive a unique code to keep their information safe and secure and they will love the convenience of being able to start from anywhere and come back and pick up where they left off. You can see who is in your workflow, and where each patient is in the process to help better manage your daily schedule. Automated or manual friendly reminders can be sent as a follow up to ensure all information is captured prior to the appointment.
Start creating forms today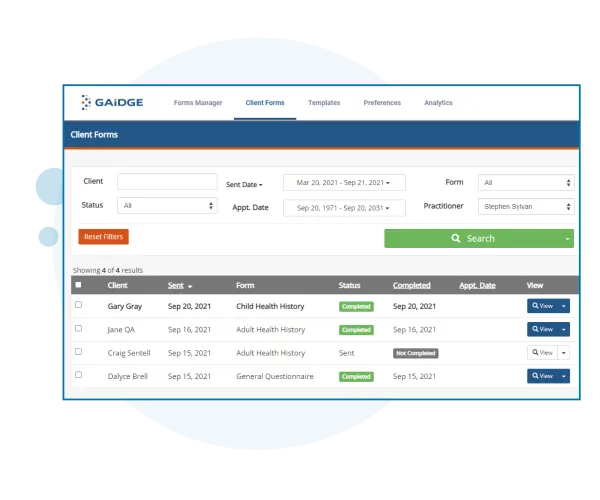 Prepare & Deliver an Excellent Experience
Intuitive navigation and color coding helps you find any patient by status, view their progress and review their intake information. Leveraging this tool to stay on top of your daily appointments creates efficiency for front office and new patients. Plus being able to review health history, chief concerns and interests is meaningful for a quality customer experience. Share documents via download or print in office for your TC and doctor so they enter the exam fully prepared to provide the highest level of service and care for your prospective patients.
Ready to level up your intake protocol?