Practice Consulting and Implementation with impact360
Revolutionize your practice with data-driven solutions that promote lean management, increase accountability, and systems that raise profitability.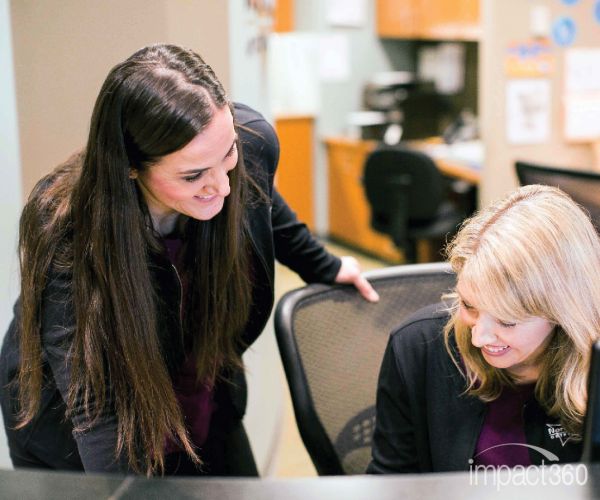 Helping Balance Your Practice Goals With Your Life Goals
No matter how you define success, impact360 consultants offer a full range of solutions to help you set and achieve performance vital to a healthy practice like generating growth, increasing case acceptance, succeeding in your market and improving bottom-line numbers.
However, we don't believe in one-size-fits-all solutions. Instead, we listen and work with you to understand what key metrics you want to improve. Then we create systems to optimize performance in these areas and set you up to achieve and sustain your improvements and ongoing success. Our team helps turn what you are wishing for into what you are working toward in the short and long term.
How Our Consultants Help Realize Your Vision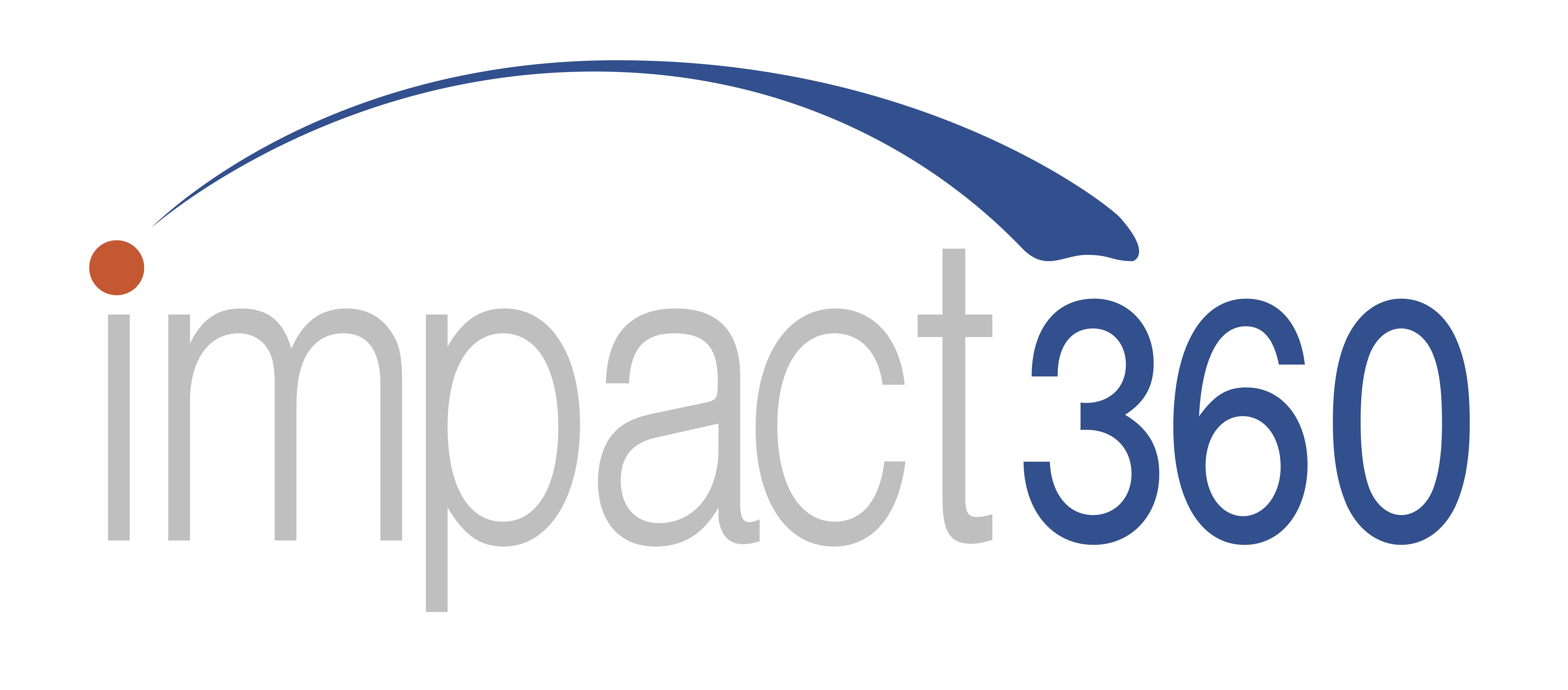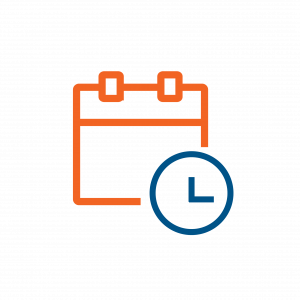 Improve Productivity and Profitability
A thriving practice requires a plan to work smarter. We help set goals and develop processes that enhance the patient experience to increase case acceptance. Our consultants look beyond the obvious solutions to uncover unrealized opportunities for your practice. Plus, we analyze your scheduling needs and design a schedule that balances your financial goals, patient availability, and relieves overbooking.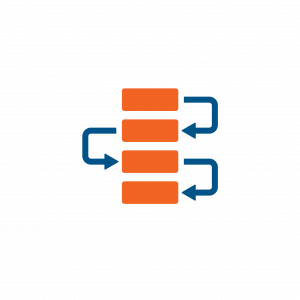 Organize Operational Systems
We introduce new technologies that increase your efficiency and streamline workflow. By managing and delegating responsibilities, our consultants have helped alleviate workloads and developed organizational structures and leadership across all practice functions.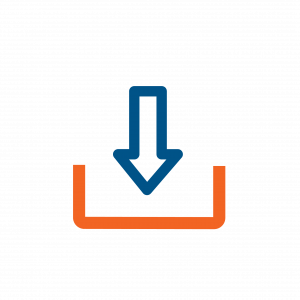 Software Implementation
We offer guidance for advanced implementation of practice management systems with a high level of expertise in cloud9, Dolphin, Ortho2 Edge, OrthoTrac, and topsOrtho, and more. From small to complex, we generate practical solutions to increase efficiency and productivity.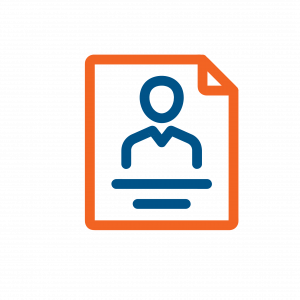 Roles & Accountabilities
Defining job descriptions alleviates stress and allows your team to perform at their best. We engineer accountability systems for your treatment and observation coordinators, financial team, scheduling team, clinical team, and more.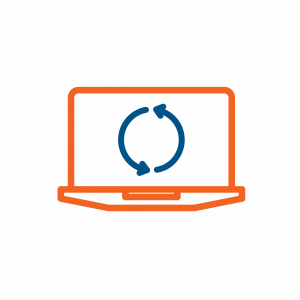 Change Management
Often practice challenges stem from introducing new technologies and systems. Whether you need help with software, new protocols, or digital systems, we can help organize, implement, facilitate, coordinate — and help your team buy-in — for a smooth change.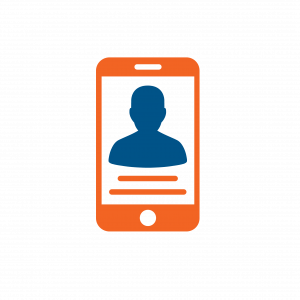 Accelerate Operational Efficiency
We identify opportunities to integrate innovations like virtual consults, intraoral scanning, and factors to consider for in-house equipment and lab technology. Plus, we enhance patient experiences with additional training on intake protocols and technology for patient communication that builds a positive and progressive image of your practice.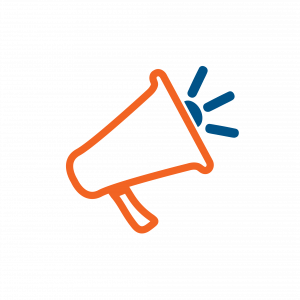 Marketing & Practice Image
Developing marketing strategies that help define your unique value and deliver excellence for your patient experience. From your branding to your collateral, we provide you with a comprehensive review, end-to-end recommendations, data and demographic tools for your market and actionable plans that generate interest and create interactions that reflect the values of your practice.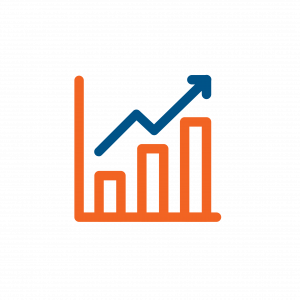 Gaidge Business Reviews
Boosting your knowledge of Gaidge software helps provide your business with long-term and sustainable expansion. With easy to use tools, Gaidge lets you track and manage your critical metrics. We offer a variety of strategic power-packed business review sessions that address navigating the software, bringing in and expanding knowledge of team members, goal planning, accountability, numbers review, and your day-to-day operations.
Looking to Thrive? Get Started With impact360 Today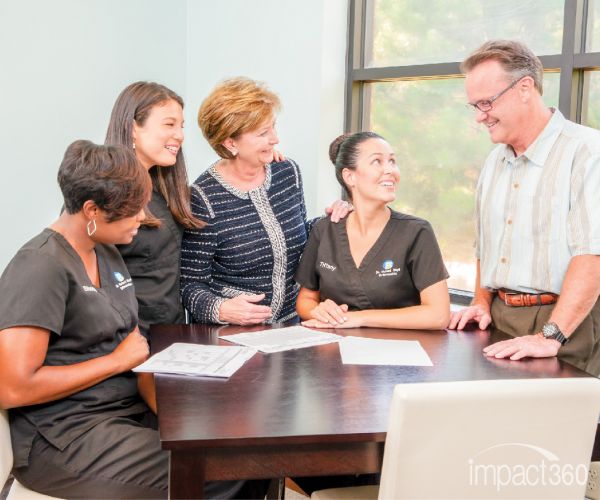 impact360 Gets You to The Next Level
Software Training

Creating & Optimizing Schedules


Financial Systems & Insurance


Observation Systems


Team Training & Role Accountability


New Patient Intake to Treatment Starts


TC Training


Virtual Consults & Digital Systems

Practice Image


Data Foundation & Gaidge Coaching


Clinical Efficiency


Goal Setting & Strategic Planning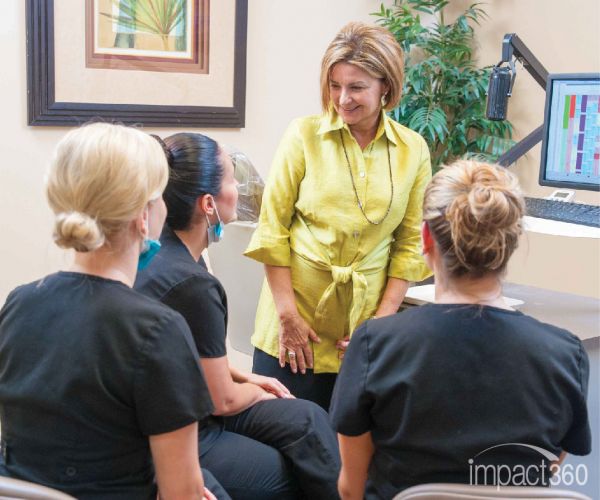 The Consultants Behind impact360
Our consultants are part of your journey. They provide expert guidance and create the path necessary to take your practice to the next phase. Learn more about their comprehensive skill sets and experience.

Meet The Team
Understanding the Pillars of Your impact360 Experience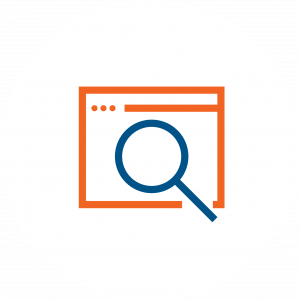 We rely on the breadth and depth of experience across our consulting team to provide the most comprehensive 360 degree approach to tackling challenges and uncovering opportunities for your practice.
We start with a deep dive into practice performance metrics to determine where we are so we can figure out where we want to go. We determine the tools and resources we need to get us there and a method to measure our progress.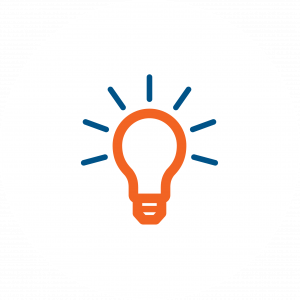 We will work with you to schedule time in your practice where we will share in your vision for the future, involve your team, observe your existing systems and begin the foundation of our work together.
It's important for us to spend time with each member of the team to understand the culture, roles and responsibilities. We ensure that we learn about your unique approach to the patient experience and we then apply our knowledge and expertise to enhance, redefine, or in some cases, rework processes for a happier and more productive office.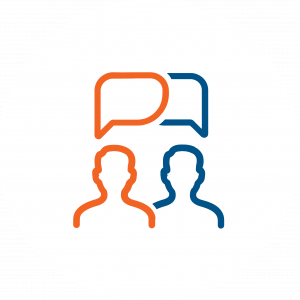 We believe a mindset for continuous improvement brings competitive advantages to practices that want to sustain and grow. Our visit will conclude with a review of what we've completed together as well as a plan for future actions and milestones.
We aim to become part of your team throughout our time together and your success is our success. impact360 Consultants help you find your balance and turn your goals into realities.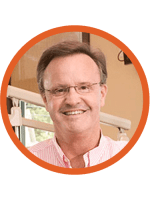 "I want to be the best at what I do. I also want to hire the best. For me, that is impact360. The entire team is as passionate about helping us achieve our goals as we are. They are the best consultants I have ever used.

Mary Beth's breadth of knowledge about all aspects of the software, coupled with her understanding of how a practice operates, is phenomenal. However, it is her ability to interact with my staff that is most impressive. They absolutely love her and want to embrace the changes she suggests for our office. Her personal style is the envy of all!

Very few things in life are better than you expect… impact360 is one of those rare businesses that delivers far more than you thought possible. My practice success is built on what they have done for me these past 25 years!"

Richard E. Boyd, DMD, MS
Columbia, SC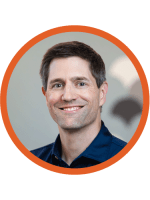 "I feel so fortunate to have met Mary Beth very early in my practice career, and over the years she and the impact360 team have been instrumental in helping our practice to evolve, grow, and thrive. Mary Beth and the entire team offer tremendous knowledge, unique perspectives of the orthodontic landscape, and are passionate about helping our practice reach optimum performance. Whether it's scheduling, clinical efficiency, profitability, or team management, they excel in honing systems to empower our practice to achieve our goals. I attribute much of the continued success of our practice to the guidance from Mary Beth and impact360."
Dr. Gavin Heymann, DDS, MS
Smith & Heymann Orthodontics | Durham, NC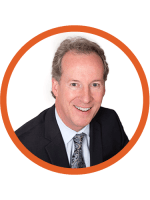 "For the past 10 years, the team at impact360 has been responsible for our hardware configurations and keeping us at the forefront of technology in the orthodontic world. The hardware/networking installations have been seamless and occur with little or no interruption to our office schedule. Their expertise has allowed us to maximize our ROI. Responsive, trustworthy, a great value…..in addition, our practice has been the beneficiary of the 360 consulting, coaching, and software implementation expertise which has touched every aspect of our practice."
R. Cree Hamilton, DDS, MS
Las Vegas, NV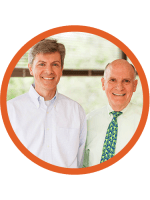 "Our practice has worked with the impact360 consulting and technology team over the past 5 years. Their guidance has been invaluable in terms of creating a game plan for a multi location practice, organizing systems and training our staff. We worked closely with the 360 tech team and have confidence in the technology decisions we made for now and as we expand in the future. Without a doubt, our practice would not be the practice it is today without the guidance of the excellent impact360 team."

Stan Ferguson, DMD, MS
Bluegrass Orthodontics | Lexington, Kentucky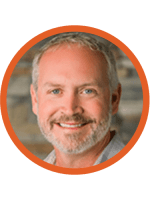 "Before working with the impact360 team, I was working very hard to keep up my clinic schedule of 80 to 100 patients per day. It was exhausting. After implementing a new schedule and working with our staff to make effective changes, I am seeing the same number of patients each day with half the stress. I also have more time to devote to patients at every visit. It is amazing how much more enjoyable practice has become! The changes have actually made me consider extending my career."
Aron Dellinger
Orthodontic Specialty Services | Ft Wayne, IN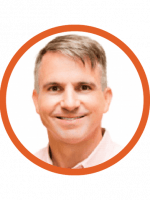 "It's hard to imagine our practice without impact360. They enable us to be our best on so many levels."
Dr. Todd Bovenizer
Bovenizer & Baker Orthodontics | Cary, NC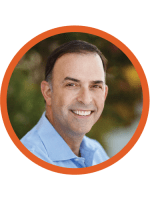 "impact360 has been so instrumental in our systems, growth and training. I've always been a big believer in teamwork. Teaming up with lmpact360 and Gaidge has enriched my life in countless ways."
Dr. Greg Nalchajian
Nalchajian Orthodontics | Fresno, CA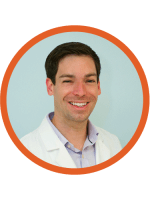 "Looking back, I can't imagine starting my practice without the impact360 team. They have been a valued and trusted resource as we take our practice forward to the next level. Without question, the best decision I made about starting my practice was choosing the Smart Start solution."
Dr. David Guidry
Guidry Orthodontics | Morgan City, LA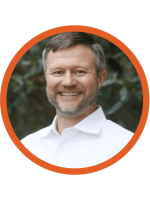 "Lynne Nickels with impact360 has been a valuable resource for our practice through the years. She helped us successfully implement doctor time scheduling, allowing for better and more efficient patient flow. Her demeanor and knowledge also make changes like this easy for the team, as she is able to instill confidence with a minimal amount of stress."

Eric R. Nease, DDS, MSD
Nease & Higginbotham Orthodontics | Spartanburg SC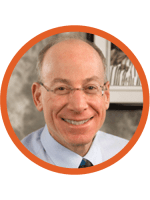 "Lynne Nickels knows her stuff! She was indispensable during our week of onsite training when we made the switch from Orthoware to Orthotrac, including digital charting. This can be a challenging change, but Lynne made it so much easier. Even after her visit, she was available remotely for any questions and to help us take advantage of the features of our new system. (And she knows Orthotrac Reports inside and out!). I strongly recommend Lynne for any of your needs, she is a valuable person to have on your side."

Mark J. Schwitz, DDS
Schwitz Orthodontics | Marlboro, NJ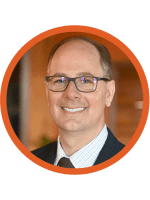 "impact360 has been my go to source for hardware, software and consulting services for nearly 20 years. Whether we need help troubleshooting software problems or want to discuss current trends in orthodontic practice, the amazing team is always ready to help. The staff at impact360 has helped me organize my practice allowing me to do what I love in an efficient and effective way. I highly recommend impact360 for all your practice management needs!"
Dr. Mike Maslowski
Sawyer Creek Orthodontics and Vivid Orthodontics | Oshkosh WI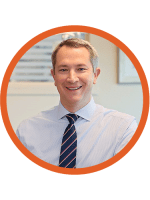 "I have been working with Sue since the inception of our practice over ten years ago. Sue has been an invaluable resource at each step along the way. Her broad skill set and experience have helped us build and grow our practice while maintaining a clear handle on our metrics and performance. The systems Sue has helped us create and implement have allowed us to grow year after year while becoming more efficient at the same time. Most importantly, Sue always focuses on the vision we have for our practice and customizes systems that work best for our needs and goals. Sue has also had a positive impact on all of our team members during her on-site visits. I cannot say enough wonderful things about all Sue has contributed to our success and would highly recommend working with her."

Dr. Jonathan Johnson
Johnson Orthodontics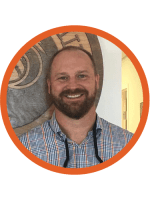 "I told Sue that, "I love being an orthodontist, the only thing in the world that I like more than being an Orthodontist, is not being one!" She understood the analogy. We were struggling with working excessively, inefficiently, and unproductively. She helped us craft the practice that we wanted. Work hard; play hard! As someone who prides themselves on being a problem solver and a do-it-yourselfer, this was not something that I could do for myself. Sue has come into our practice and helped us transform it into something that mirrors our values, lifestyle, and long term goals. I hate to write checks, but it is easy when the return is so tangible. Thank you, Sue, for helping us achieve our goals so well! You are truly a member of our family and an extension of our practice."

Dr. Rush-Baker Caldwell
Palmetto Orthodontics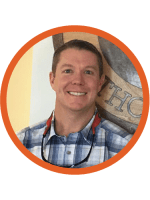 "I measure our practice in two eras- "Pre-Sue and post-Sue." We have made many great practice decisions, but inviting Sue into our practice, and our lives, is by far the best. Let me clarify- she truly changed, actually revolutionized, the way we slay the dragon each day. Through Sue's guidance and instruction, we are able to work less and produce more. I have a big imagination, but I did not think it was possible to revolutionize our practice the way she has- and in a way where the whole team is on board! If I could change anything, I would have brought her on board three years earlier when we first met..."

Dr. Trecy Watson
Palmetto Orthodontics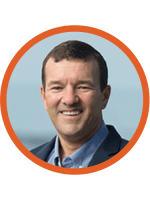 "I have worked with Sue Hanen for over ten years, and she has been absolutely instrumental in the growth of my practice. There are lots of consultants out there with great ideas, but the vast majority lack the capacity to implement those good ideas. Sue excels at implementation, which makes her different from almost any other consultant I have ever worked with. She is an expert in a variety of practice management software platforms (we use Dolphin) and her intimate knowledge of PMS software helps not only with implementation but also with ongoing monitoring of our success. Sue is also an absolutely delightful person, and our whole team looks forward to her visits. I'm proud to say that I think of her not only as a colleague, but also as a friend, and I cannot recommend Sue highly enough. If you would like a personal reference, please feel free to contact me through my practice in Jacksonville Beach, Florida."

Dr. John Lazzara , DDS, MS
Lazzara Orthodontics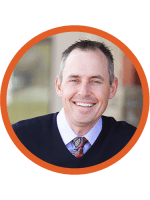 "We have worked with Sue on two different occasions to improve our clinical and schedule flow. I am amazed every time we work together with her knowledge of doctor time, appointment classes and codes, orthodontic practice management software, and how to build a schedule using all these important factors simultaneously. Her schedule-building methods are the most thorough that I have used since starting my practice 17 years ago. The schedules that she has created for us have had dramatic effects on improving our patient flow and have reduced a great deal of stress for my entire staff and me. We will always be appreciative of the great work that she has done for our office and team. Thank you Sue!"

Dr. Brett Coleman
Coleman Orthodontics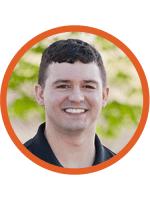 "Sue is extremely easy to work with and can work with ANY team in any stage of practice, but she requires hard work, accountability, and dedication. She helped implement systems in our young practice to ensure consistency, follow-through, and maximize efficiency with both our new patient and our clinical scheduling. Most importantly, she has helped develop me into the leader of my practice needs. None of her work would be possible without first challenging the person in the mirror. She has been the best addition to my team. Regardless of whether you just bought your first practice or have a mature practice that needs to be tuned up, she will be one of the best decisions you've made."

Dr. Lance Pittman
Pittman Orthodontics
"Working with Sue Hanen has been and continues to be a fantastic experience. She goes above and beyond to understand our practice and helps us measure areas that we aim to improve. She has helped revamp schedules and has helped us think strategically about how to make the office flow better so that we can deliver an awesome and efficient experience to our patients. It all starts with careful planning and a road map, which, once created, Sue helps implement and helps to keep all team members accountable. Working with Sue has been fantastic, and all of us here at Hannon Orthodontics give her our highest recommendation."

Hannon Orthodontics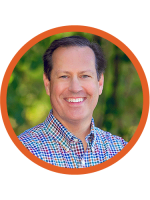 Dr. Rick Risinger, DDS
Risinger Orthodontics | Glastonbury, CT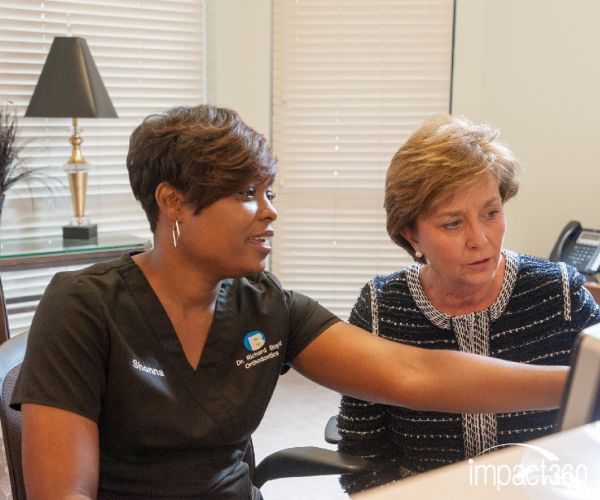 Unlock the Power of Your Data with Gaidge Business Reviews from impact360
At impact360, we are committed to helping your practice achieve success. We are experts in the metrics that drive practice performance using tried and true tools and methods. Our combination of data-driven solutions with hands-on strategic planning is what makes us an industry leader. Understanding your metrics is the most proactive way to achieve your practice goals. A Gaidge business review will expand your knowledge on the software and we help your team providing coaching on accountability, day-to-day operations, what numbers to keep your eyes on and what you need to generate durable and robust growth.
Get Started