Intelligence for Simpler, Smarter Orthodontic Practice Management



Leverage business insights from 80+ practice metrics, 35+ reporting dashboards, plus industry benchmarking and regional comparison data so you can build and manage a better practice.
Keep a Daily Pulse on Your Practice's Efficiency, Profitability, and Health

Unless you know the score, how do you know if you're winning? Even the best practices need clear insights into the status of their financial performance, operations and efficiency. To thrive in today's environment, practice owners and their teams must harness the power of business intelligence and drive decisions based on data.
 
Gaidge saves time and simplifies the tracking and management of your critical metrics, so you and your team can remain focused on what matters most.
Your patients.
Read More
With our automated, cloud-based analytics software, we bring clarity and focus to help you identify opportunities to better manage and grow your business. We help you extend and elevate your operations using in-depth business intelligence and data visualization dashboards that are fully integrated with your practice management system. Utilize real-time analytics, insights, benchmarking, performance comparison tools, and our expert guidance to gain a comprehensive picture of your practice's health. Finally, you can see your successes and reward your team for their commitment and hard work.

Opportunities and success are clearer than ever before.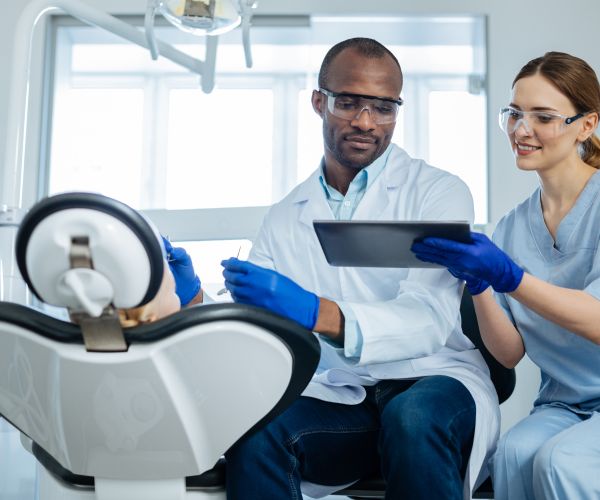 Save Money, Time, and Resources With the Power of Business Intelligence
Stop spending time on clunky, manual analyses of your financial and operational data. Gaidge automates your practice data analysis, ensuring consistent and reliable data, every day. By reducing the time and effort required for this process, you and your team can focus your expertise on driving actions that increase profitability and improve your office operations.
Learn More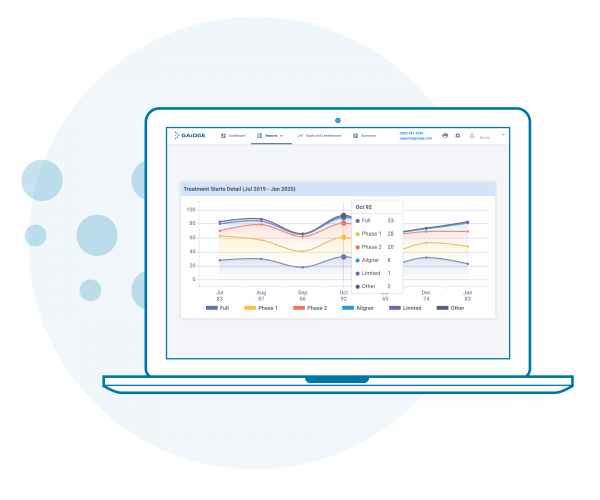 Make Data Actionable With Robust Reports and User-Friendly Visuals
More than 80 orthodontic metrics and 35+ key performance dashboards let you see your practice in a whole new way. Gaidge's easy-to-read dashboards bring to life all the ways your practice is successful, areas where you should focus to improve, and how you measure up to your goals and your peers. It's time to take action on the key insights that can transform your practice.
Learn More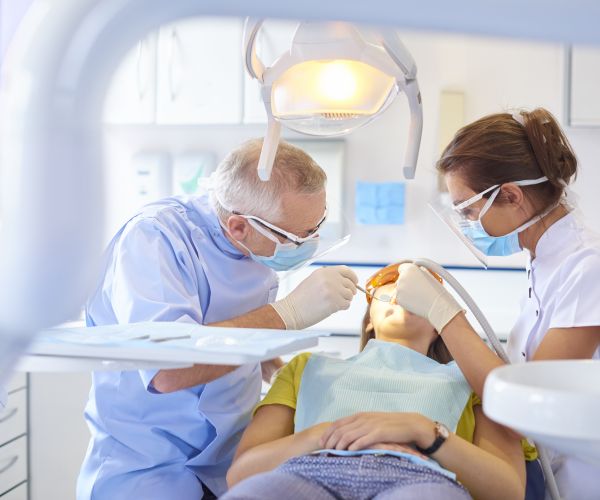 Grow Your Practice With Meaningful Goals and Industry Benchmarks
Set goals for your practice and track your progress. As a Gaidge user, you have the ability to set custom goals plus you have access to anonymous aggregated data to see how you compare using the largest, most accurate, and robust database of information in the orthodontic industry. Improve your day-to-day operations while achieving what matters most to your practice.
Learn More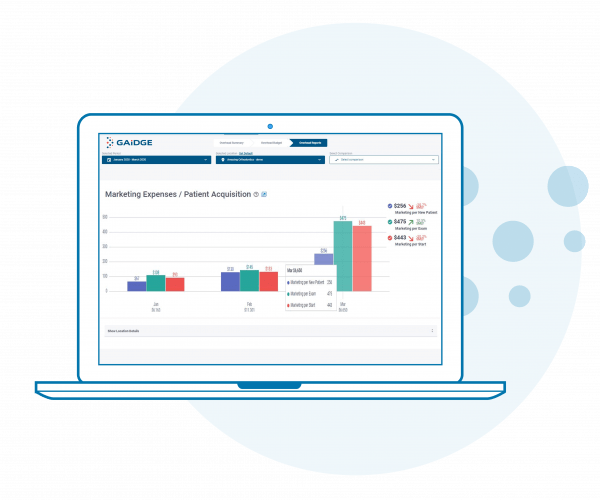 Get an End-to-End View of Your Practice Financials At Your Fingertips
The Overhead Expense Tracker and Practice Projections modules provide quick and easy access to practice financials, saving time and increasing visibility to critical business drivers. Using automation and integration into your Quickbooks® account, Gaidge delivers a complete view of your practice expenses, shows your trends, allows you to set budgets and provides owners the ability to forecast future projections for the business.
Learn More
Ready to run a better orthodontic business?

Why Practices Use Gaidge
Over 1,500 orthodontic practice locations trust Gaidge as their data analytics partner.
In a 12 month study, new Gaidge users reported an average 8% increase in starts their first year
Gaidge reports on over $1.44B of production per year
Gaidge practices average case fees went up in their first year
In a 12 month study, new Gaidge users' Collections increased 7% in their first year on Gaidge
Gaidge practices outpace the industry average
*Gaidge 2017 and 2018 user median vs JCO Practice Study Median. JCO October 2017
VOLUME LI NUMBER 10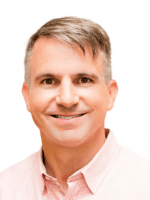 "Gaidge is the lifeline to my practice. I have been spoiled with the easy-to-use, graphic design. I review it every day to retrieve 'pulse of the practice' statistics."

Todd S. Bovenizer
DDS, MS
"The first morning meeting of every month we review the stats of the previous month. Gaidge has made this process so straight forward and easy! We don't have to get to work early or stay late to prepare and run several different reports, allowing our team to focus on the health of our office. Plus being able to compare to other offices that are similar to ours helps keep our office accountable for things we could improve and see areas where we are excelling."

Kristen Fritz
DDS, MS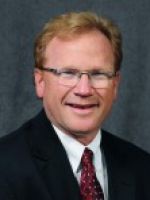 "Your Gaidge tool identifies trends, confirms them, and allows owner/doctors the chance to 'manage' through this resource faster than anything available... like having night vision goggles."

Chris Bentson
Bentson Copple & Associates, Orthodontic Transition and Valuation Services
The Business Intelligence Solution for Orthodontic Practices
Since 2010, Gaidge has been a pioneer in analyzing practice performance using data science to create actionable, business insights for orthodontists. We are uniquely positioned to make data meaningful and easy to leverage so that our clients can transform their practices into smarter, happier and more profitable businesses. 50+ years of orthodontic expertise, combined with our love for the people in this industry, has driven us to answer the need for metrics and analysis, educate clients on their opportunities, and advance us towards a more data-driven, efficiency-oriented future of orthodontistry.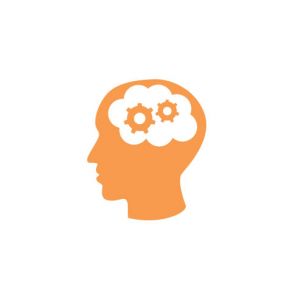 Industry Expertise
The deep orthodontic knowledge built into Gaidge stems from more than a combined 50 years of hands-on experience with practice operations, staff, software and finances.
Expand
Gaidge was born from a need to support the highly detailed work of a consultant and continues to serves offices with enhanced features while maximizing the contribution of a consultant with touch-of-a-button efficiency into the practice's critical metrics. Gaidge is designed for regular review to help teams know where to focus, where to change and when to celebrate.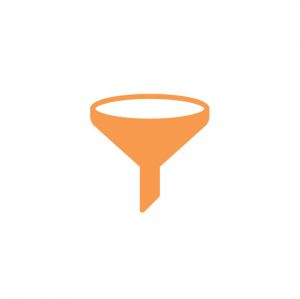 Vast Knowledge Made Simple, Clear, and Accessible
Gaidge is dedicated to bringing simplicity and clarity to business intelligence. Our software compiles, analyzes, and communicates the metrics every clinic needs in order to understand what's happening in the practice and pivot accordingly.
Expand
 Gaidge's software includes guidance from our partner consultants who have worked with practices across the nation, large and small, and who understand the finer details of driving growth, profitability, and success.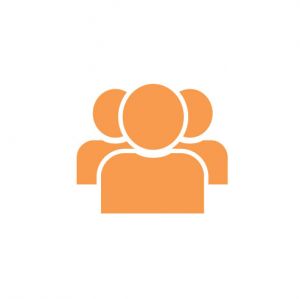 People-Centric Focus
Our mission is to help create a community of doctors, managers, and team members who are advancing their practices, and the industry, by making informed, data-based decisions.
Expand
We support every practice on their unique journey by effectively addressing the essential, yet tedious, processing of data while making room for increased efficiencies and profitability in their businesses. This creates a better work experience for you and your staff and also facilitates an outstanding patient experience.
Partners
We are proud partners with full integration to the leading practice management platforms.
Believers
We work closely with some of the most trusted orthodontics groups in the industry.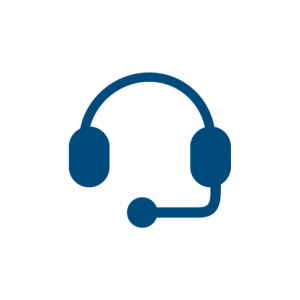 Onboarding Guidance and Software Support
Expand
Every Gaidge practice receives comprehensive guidance from our support team, so they learn and understand how to navigate our software and make the most of our tools from day one. Our implementation includes a full data review, best practices, and training so users are fully prepared to make data-driven decisions, save time and resources, and maximize the investments they make in their practice.
Get In Touch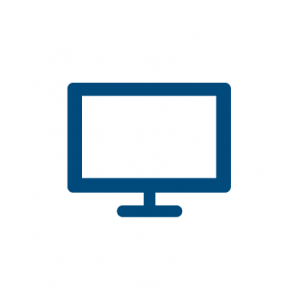 Push Your Gaidge Software Further With impact360 Consulting
Expand
Each new Gaidge client receives two free sessions with an impact360 Consultant. In these sessions, the consultant will help you take Gaidge to the next level, and provide guidance on implementing positive changes as a result of your data. Get continued support and consultation from impact360, who offer a full circle of services to lead your practice in optimizing systems, performance, and efficiency with technology that stands up to the rigorous needs of a multifaceted orthodontic practice.
Visit Impact360