Virtual Appointment Tracking for Orthodontists
Being able to see your virtual appointment metrics is essential for every modern orthodontic practice. Start growing your practice with virtual appointment tracking from Gaidge.
Grow and Monitor Non-Traditional Appointments
More and more orthodontists are adding virtual appointment metrics to their offerings. Spurred in part by the COVID-19 pandemic, the technology for virtual orthodontic appointments has grown in leaps and bounds overnight. Many practices have jumped from offering it as an occasional service to seeing a viable portion of their revenue come from virtual treatment.
It's no wonder that more and more orthodontists are interested in virtual offerings. With virtual appointments, it's possible to meet and engage with their patients for everything from consultations, visits, check-ups, triage, and observation. Technological advancements like remote screening and ongoing remote monitoring have opened the door to a whole new level of at-home flexibility and revenue stream.
Read More

Additionally, virtual appointments benefit orthodontists and their patients. Patients save travel time, and orthodontists can open up more chairs without renovating their practice. The result? More productive appointments that let orthodontists offer services to more people.
However, recording virtual appointment analytics on outdated internal spreadsheets can cause practices to lose sight of their wins. Practices need a module that separates in-person appointment metrics from virtual appointment metrics to see the full value of virtual offerings.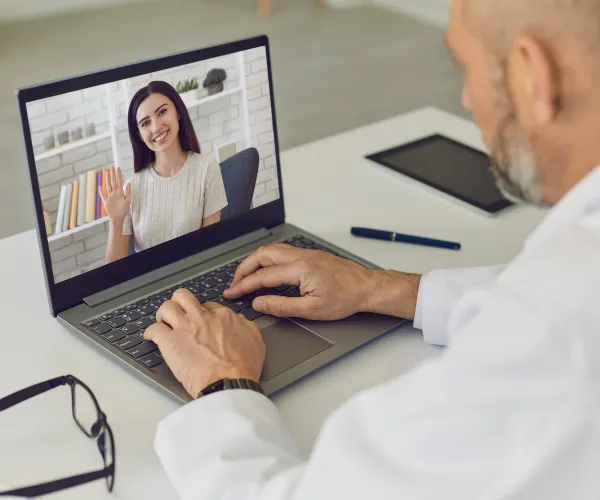 Virtual Appointments Simplified for Your Patients and for Your Practice
Without Gaidge, it is harder to measure the positive impact of offering fewer in-person appointments.
Gaidge's virtual appointment metrics let you keep track of all the wins from virtual consultations. You can get an exact figure into how these metrics affect your virtual appointments, including: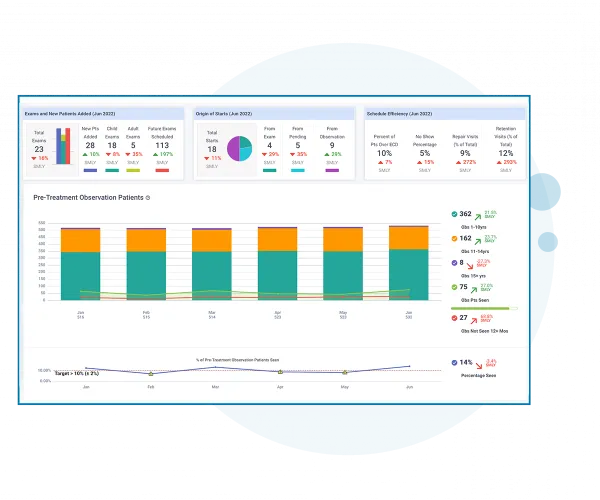 Virtual Metrics
Exams and New Patient Starts

Origin of Starts

Pre-Treatment Observation

Between Phases Observation

Schedule Statistics

Repair Detail

Retention Appointments

Improve Growth Impact Understanding with Virtual Appointment Analytics
Making the most out of virtual appointments requires a data solution that integrates your practice management software. Gaidge leverages 35+ dashboards and over 80 metrics to supercharge your practice. The nation's best practices use Gaidge to drive their growth. Learn how Gaidge can help you by contacting our specialists for a free practice assessment.