Orthodontic Operational Efficiency Tracking Software
Reliable practice data is key to driving your most crucial metrics. Learn more about how Gaidge's orthodontic office efficiency dashboards simplify tracking and management of critical metrics, so you can achieve a better end-to-end experience.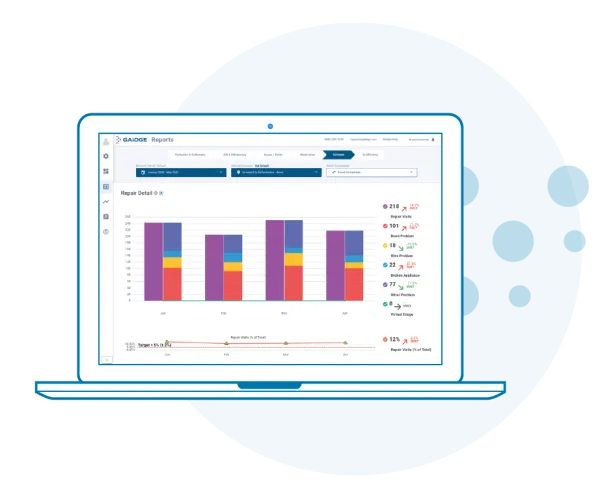 Operational Efficiency Tracking for Orthodontists is Often Overlooked

Operational efficiency is the shorthand term for understanding the relationship between your output and input. Having a handle on your operational efficiency — the ins and outs of scheduling, appointment statistics, retention, etc. — lets you gain total visibility into your practice's productivity and scheduling protocols.
Many practices think they are keeping track of their practice metrics. However, manual collection often translates into inefficient spreadsheets with out-of-date data. These antiquated tracking methods make it near impossible to see if your practice is operating efficiently. You need up-to-the-minute insights to fully utilize the power of practice metrics.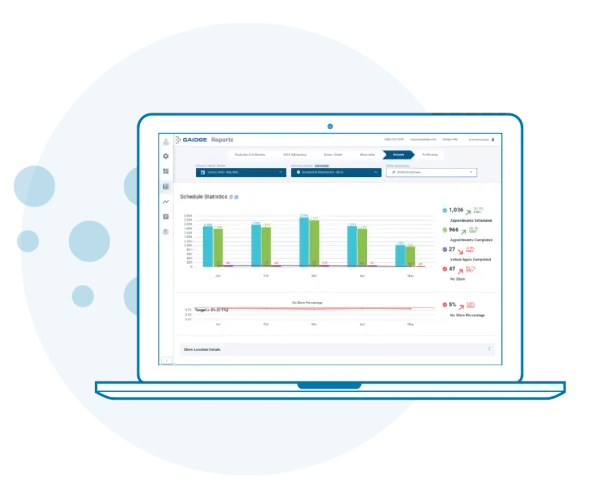 Gaidge's automated data helps you better maintain control of your orthodontic office efficiency. With comprehensive data analysis, Gaidge Analytics gives you a better sense of the metrics that make or break an orthodontic practice, including:

Schedule and Appointment Statistics
Includes Appointments Scheduled, Appointments Completed, No Shows and Virtual Appointments Completed
Repair Visit Details
Repair visits broken down by bond problem, wire problem, or broken appliance
Patients Beyond ECD
Retention Appointments Completed
Active Patients with No Appointment
Displayed by Full, Phase 1, Phase 2, and Aligner Treatments. You can also see the number of patients not seen in over 12 weeks.
Patients per Doctor Hour

Make Your Schedule More Efficient With Better Practice Data

Automating your practice performance data with Gaidge helps you focus on growing your practice. Getting serious about your orthodontic office efficiency tracking requires data automation.

Visualizing your data in real-time will deliver clear insights into your practice's efficiency. You can have insight into all of your essential scheduling and appointment metrics at your fingertips.
Orthodontic office efficiency tracking drives actions that create outstanding patient experiences and increase your profitability.
Gaidge's user-friendly, treatment efficiency dashboard lets you compare crucial metrics across date, location, group, location pod, and region. Up-to-the minute data gives you clear indications of your wins.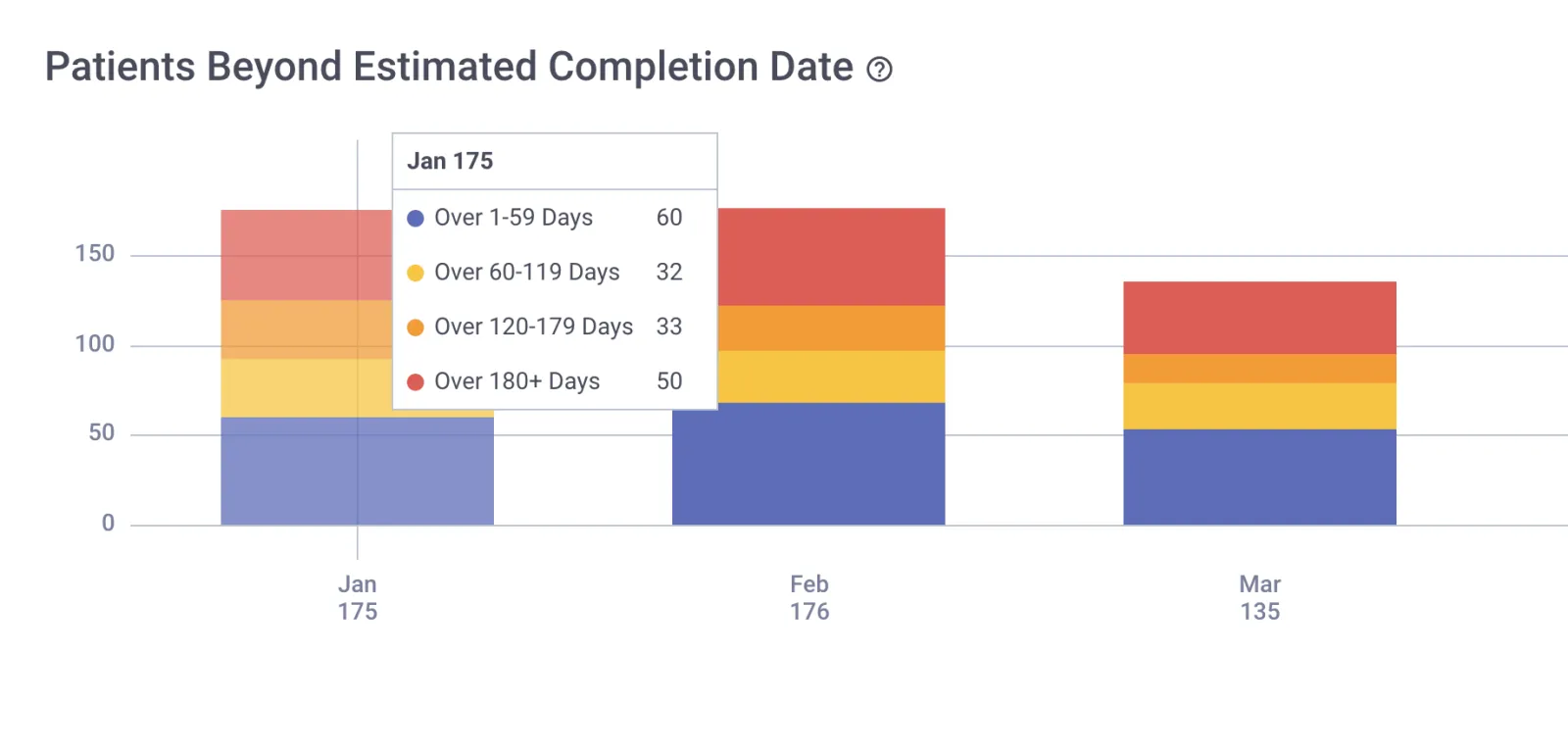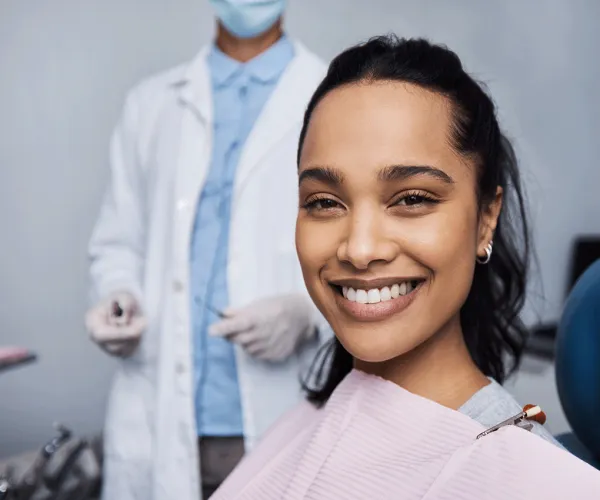 Start Improving Your Orthodontic Office Efficiency Today

The bottom line is: an orthodontic operational efficiency tracking platform is a must-have for any practice. Powering your orthodontic practice with Gaidge's 80+ metrics helps you max out the value of your practice while freeing up your clinicians and support staff to focus on creating the best possible treatment experience.
Since 2010, we have helped grow orthodontic practices into profitable and successful operations. See how we can help you achieve your crucial benchmarks during a free practice assessment with our specialists.
Learn More About Gaidge Analytics