Orthodontic Practice Growth Reporting
Trying to measure your practice growth? Gaidge has everything you need to create a clear path to growing your orthodontic practice. Learn more about how we help you measure your orthodontic practice growth.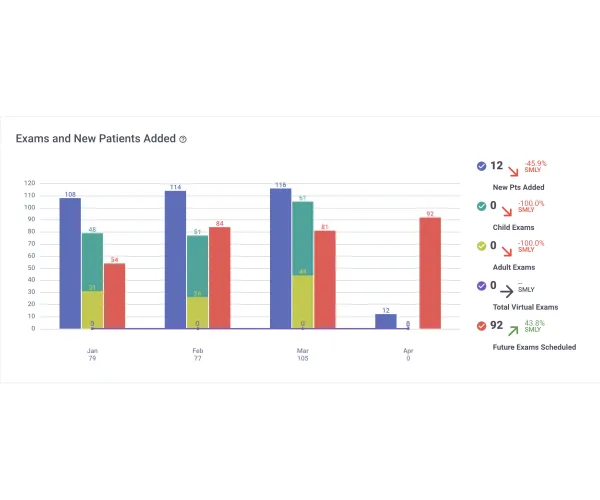 How Practice Growth Tracking Can Improve Your Business

Almost every day, we hear from orthodontic practices that feel like they are overwhelmed with running their business or missing out on key details. While they may be doing well, they don't seem to be hitting crucial benchmarks. Often, these practices don't realize that not having total visibility into your day-to-day operations can prevent you from meaningful growth.
Many practices juggle going between their practice management software and out-of-date spreadsheets. However, relying on manually collected data to track your practice growth metrics winds up giving you an inaccurate picture of your success.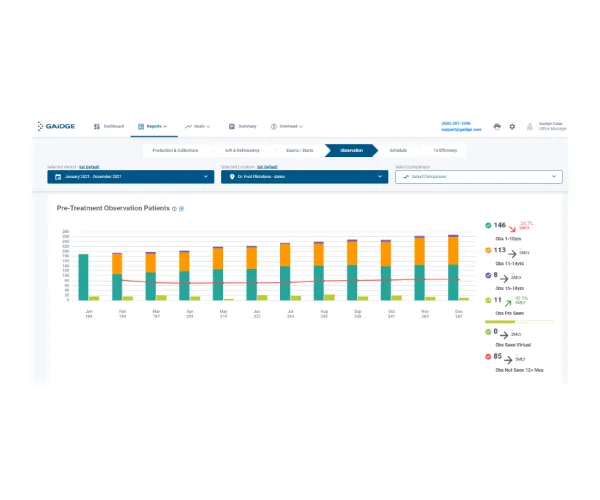 Unfortunately, much of this tedious work falls on already over-allocated members of your team like Office Managers, Marketing Coordinators, Treatment Coordinators, and Observation Coordinators. The task of manual data collection often slips through the cracks as they deal with their daily responsibilities.

You can't reliably grow your practice without keeping track of its performance. Practice growth tracking is essential for knowing where your business stands, how it can increase, and achieving the goals that matter to your practice.
Gaidge automates your practice growth reporting, freeing you up to plan, execute and achieve your most important goals.

What Practice Growth Metrics Can You Track With Gaidge?

Gaidge's customizable practice growth tracking tools are a total game-changer. Practices use Gaidge software to understand their team's performance and develop strategies for creating and exceeding their internal goals.
Whether you're trying to boost your starts or find more downtime, Gaidge can help you unlock more. Our dashboards take the abstract idea of data and translate it into easy-to-understand insights. These real-time metrics simplify the process of tracking your data.
You can use Gaidge practice growth reporting to keep track of: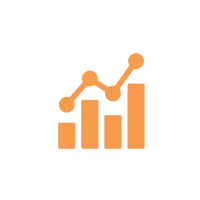 New Patient Exams + Starts
New Patients Added

Exams Completed Detail

Treatment Starts Detail

Case Acceptance

Origin of Starts

Marketing Referrals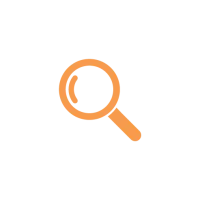 Observation Pool
Pre-Treatment Observation Patients

Between Phases Observation Patients

Starts from Observation

Phase 2 to Phase 1 Starts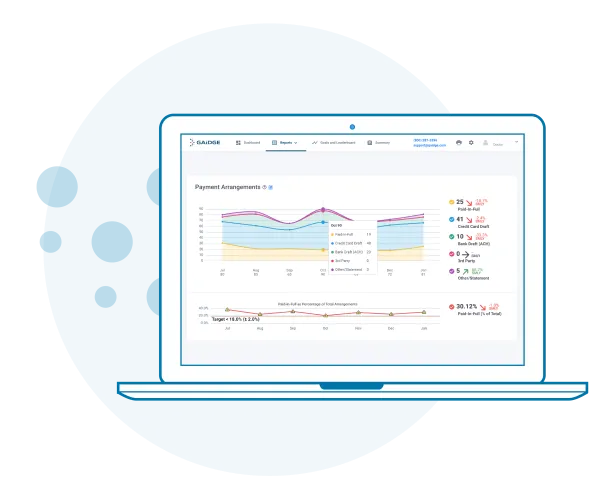 Start Improving Your Orthodontic Practice Growth Today

More than ever, keeping tabs on your orthodontic practice growth is key to meeting your goals. Gaidge's automated practice growth reporting simplifies tracking and analyzing your practice performance. That way, your team members can focus on providing your patients with the best possible treatment experience and driving performance in each of their roles.
The nation's leading orthodontists power their practices with Gaidge. Learn more about how Gaidge provides greater clarity in your operations during a free practice assessment with our specialists.

Learn More About Gaidge Analytics
Ready to run a better orthodontic business?