Orthodontic Treatment Efficiency Tracking
Providing the best possible experience for your patients begins with treatment efficiency tracking. Learn more about how Gaidge's innovative tools improve treatment efficiency tracking for orthodontists.
Orthodontic Treatment Efficiency Tracking Helps Create Better Estimates

Collecting and analyzing your patient's results quickly and efficiently is immensely valuable for your practice. Data gives you a concrete sense of your patient's improvements over time. It is your most useful tool for assessing the quality of your care.

There are two main benefits of understanding your treatment efficiency. First off, an efficient and on-time treatment plan is a trust signal for your patients. It shows that your value as a provider is unmatched. Secondly, practice managers and owners can use treatment efficiency tracking to take action and implement strategic changes that improve the effectiveness of their treatment.
By tracking the efficiency of your treatments, you can create more accurate treatment time estimates and ensure your patient pipeline is balanced to achieve optimal production.
Cut Down Chair Time and Improve the Patient Journey with Treatment Efficiency Tracking for Orthodontists

Ideally, you want your patient to receive the best possible care as quickly as possible — that way, both you and the patient share in the rewards of treatment. Think of it like this: the more time your patients are in the chair, the less financial gain you're experiencing.
Additionally, total clarity into your treatment efficiency frees you — and your staff — to make informed choices about patient care. This increases your starts, creates better estimates, and improves treatment implementation in the long run.
Unless you're tracking results with an automated dashboard, there's no tangible way to assess the value you're providing patients. Gaidge's treatment outcomes dashboard lets you know exactly which treatment options produce the best results for patients.
This dashboard provides several treatment efficiency statistics including:


Debonds by Treatment Type
Starts per Debond
Value per Visit and Average Number of Visits by Treatment Type
Estimated vs. Actual Months to Completion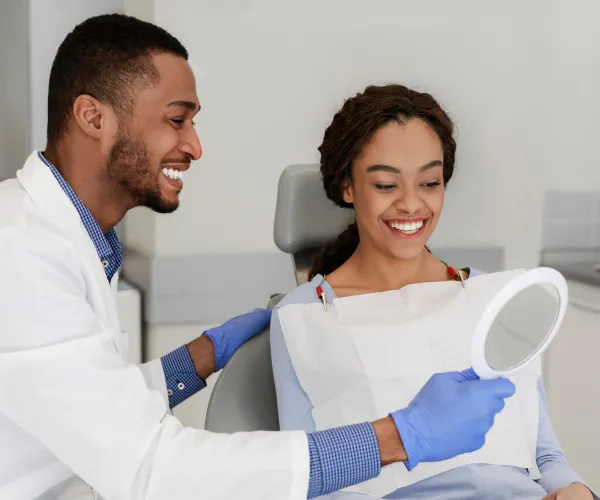 Visualize Orthodontic Treatment Efficiency at Your Practice with Gaidge

Understanding your treatment efficiency is vital for every orthodontic practice. Gaidge's 80+ metrics and customizable dashboards provide an unprecedented level of insight into the data that drives growth. That way, your patients experience a mutually beneficial treatment experience. They get the best possible treatment while you exceed your KPIs.
Gaidge helps orthodontists run better businesses. Our specialists are passionate about helping you harness the power of business intelligence for your practice. Learn more about how we help you simplify tracking your crucial metrics during a free practice assessment.
Learn More About Gaidge Analytics